The responsive IT partner
you can count on
We fit the solution to your business, not the other way around.
IT support shouldn't be such a challenge.
Some IT providers don't offer much more than long response times and a feeling of insecurity. Will they show up for you in the event of an outage or failure?
Will you have to wait hours — or even days — for support when something goes wrong? And if you're paying so much, why are your services riddled with errors and delays?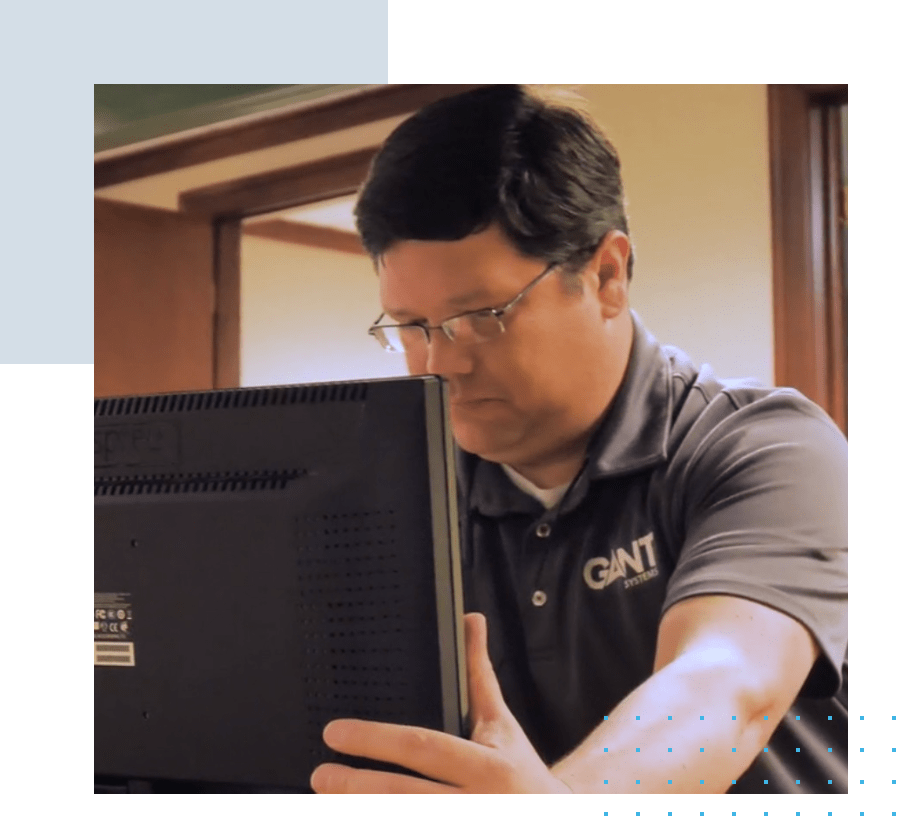 Every organization deserves the chance to succeed.
At Gant Systems, our philosophy is to become a truly integrated technology partner for your business. When technology needs arise, we will be the helpful first step and an expert advocate in your decision journey.
We'll be here for you when you need us most, without any stressful wait times. And we'll deliver on our promises to take your productivity and security to the next level.
At Gant Systems, we engineer and service technology solutions for a diverse mix of clients across a wide spectrum of industries.
We use IT as a tool to help your company grow to reach its fullest potential. You will have a partner and advocate through every step of the process.
We believe IT should help, not hinder.